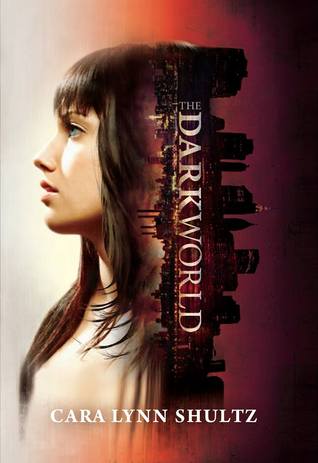 The Dark World
by
Cara Lynn Shultz
Series:
The Dark World #1
Published by
Harlequin Teen
on May 27, 2014
Genres:
paranormal
,
young adult
Pages:
384
Format:
ARC
Source:
Gift
Goodreads
Paige Kelly is used to weird--in fact, she probably corners the market on weird, considering that her best friend, Dottie, has been dead since the 1950s. But when a fire demon attacks Paige in detention, she has to admit that things have gotten out of her league. Luckily, the cute new boy in school, Logan Bradley, is a practiced demon slayer-and he isn't fazed by Paige's propensity to chat with the dead. Suddenly, Paige is smack in the middle of a centuries-old battle between warlocks and demons, learning to fight with a magic sword so that she can defend herself. And if she makes one wrong move, she'll be pulled into the Dark World, an alternate version of our world that's overrun by demons-and she might never make it home.
I haven't been the biggest fan of paranormal young adult books lately but this one appealed to me for some reason so I decided to give it a try.  While it certainly wasn't the best book I'd read recently, it was an enjoyable read and managed to not annoy me, which is actually quite a feat for YA paranormal (yeah, I know that's kind of bad that I feel that way- but it is what it is).
Paige was a pretty good character.  In some ways she didn't really stand out a lot in any way, but she didn't make stupid decisions and she handled things in her life quite well.  She managed to not annoy me (other than one case, which was a situation that resolved quickly).  And I admired her ability to accept things, even if it was hard, she managed to deal with some major crap.  I love that her best friend was a ghost and I loved her best friend Dottie a lot.
Logan was pretty good too.  I liked that he showed his sincerity through his actions and kind of proved to her that way that he was a good guy.  He wasn't a 'bad boy' or a 'nerd' or anything.  Just kind of normal.  Other than the bad ass demon slayer side, which was pretty awesome too.  The way he treated Paige was great and I loved the lengths he would go to for her.
The romance was sweet and I felt like it went at a good pace.  They got to know each other pretty well before it took the step to an actual romance and once it was a romance officially they still took things pretty slow.  They got to know each other and I appreciated that.  The moments between them were very sweet.
The paranormal stuff was pretty interesting.  While I'm not sure it's something that's brand new to the genre, it's unique enough that it worked for me.  The idea of the Dark World was fascinating and the whole mythology of the demons and all that was pretty great.  It was all easy to understand and I never felt confused.
The ending of the book turned out pretty good.  I was worried there, I thought it was going to be a killer cliffhanger but we got one more chapter that made it work.  We're still hanging, but it's not a 'killer' cliffhanger.  I definitely want/need more asap, but I'm not left screaming at the author.
While it was a book that didn't blow me away, it was certainly a decent read.  Any negatives I can really say is that it failed to really WOW me, but I'm not finding anything specific I didn't like.  I think that this is a series I'll stick with as I'm eager to see what happens next.  Things are different now and I want to know more!