Hello my lovely friends! The day/weekend has arrived for blogfest! Thanks to
A Journey of Books
for setting this up and hosting!
So what do you get to enter to win here? A $15 Gift Card! Or if your international and want me to order you a book through The Book Depository I can do that as well ($15 or less). The GC can be for a bookstore of your choosing, Amazon, Borders, Barnes and Noble, Indie Books... (The Book Depository...) So yes, this is INTERNATIONAL!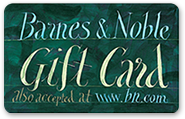 Contest open only Sept 10th-12th
Open INTERNATIONALLY
Must fill out the form! Comments are encouraged (to remember you entered at least!) but will not count as entry.
Next person on the list is
Fang-tastic Books

so head over there when you finish here!
Don't forget about the massive BlogFest 2010 grand giveaway! Head on over to
http://ajourneyofbooks.halfzero.net
and click on the Tracking Site link to head to our own exclusive tracking site. Once there you can register with a valid email address (to be used solely for the purpose of contacting the winner). This site will allow you to track your progress through BlogFest 2010! You can log on from anywhere at any time and continue where you left off. The best part is that every blog that you visit and mark off through this tracking site will give you one entry into the massive giveaway! We have a great collection of books, goodies and other swag that is looking for a new home!
You are welcome to pick whatever book you wish with your GC, of course, but I can't post this without some recommendations at least...
So here are some of my favorites for the year.
My list could go on...
but I suppose I better stop.